Having already created a buzz in his native Britain with his U.K. No. 2 single "Can't Say No," 19-year-old singer and songwriter Conor Maynard is set to launch in America with his U.S. single "Turn Around" and debut album Contrast — a genre-defying blend of innovative R&B, dramatic hip-hop soundscapes, and stadium-scaling pop anthems that manages to be both credibly cool and commercially appealing. Growing up listening to Michael Jackson, Stevie Wonder, and Justin Timberlake in the seaside town of Brighton, Conor began uploading videos of himself singing his favorite songs to YouTube in 2008. ...
Conor Maynard Music Videos
Conor Maynard Shows and Performances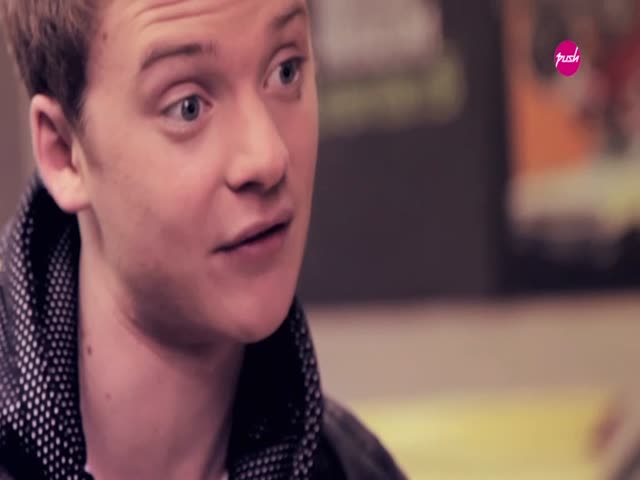 Conor Maynard reveals his creative inspirations - exclusively Conor Maynard reveals his creative inspirations ...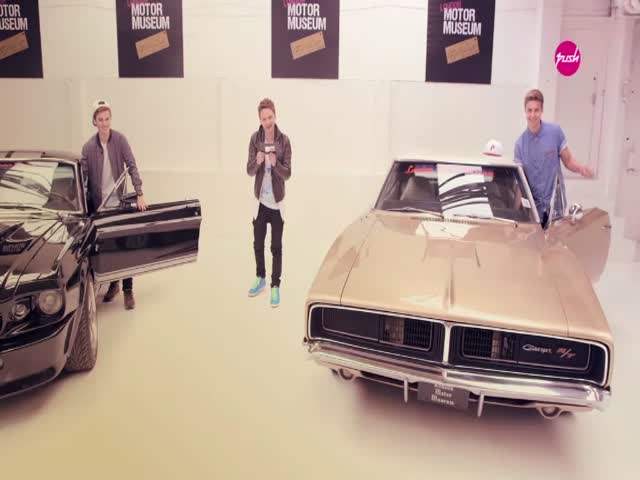 Conor Maynard's friends reveal the truth behind the star - exclusively for MTV PUSH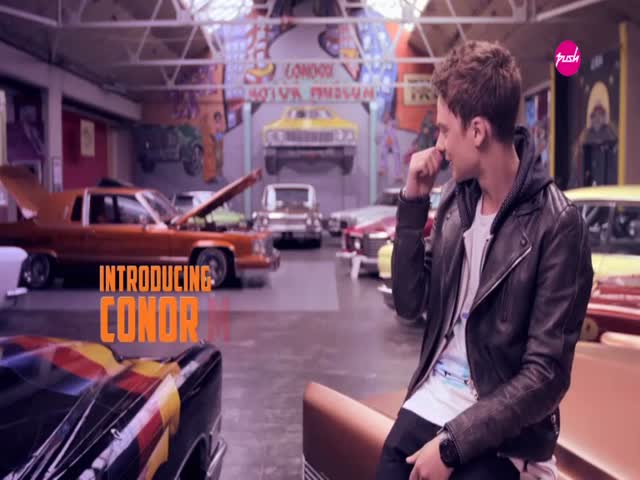 Conor Maynard talks about the launch of his career and plans for the future
Conor Maynard News
Updated January 7, 2013
Justin Bieber's rise to pop superstardom is rarely the case for many up-and-coming pop wannabes. But he defied the ...
January 7, 2013
Conor Maynard has a backstory very similar to 18-year-old Justin Bieber. Like the Biebs, the British singer was ...
August 1, 2012
Conor Maynard has an idea why so many Brits are making it big in America in 2012: He thinks U.K. artists' accents have ...
July 19, 2012
Full Biography
Having already created a buzz in his native Britain with his U.K. No. 2 single "Can't Say No," 19-year-old singer and songwriter Conor Maynard is set to launch in America with his U.S. single "Turn Around" and debut album Contrast — a genre-defying blend of innovative R&B, dramatic hip-hop soundscapes, and stadium-scaling pop anthems that manages to be both credibly cool and commercially appealing. Growing up listening to Michael Jackson, Stevie Wonder, and Justin Timberlake in the seaside town of Brighton, Conor began uploading videos of himself singing his favorite songs to YouTube in 2008. Encouraged by the positive response, he posted a range of hits that showcased his soulful, gossamer voice, including Taio Cruz's "Dynamite," Rihanna's "Only Girl," and Ne-Yo's "Beautiful Monster," which racked up millions of views. Ne-Yo, Cruz, and Williams were so impressed with Conor's talent that they each contacted the teenager at home and offered to sign and produce him. Conor has been in the studio working on Contrast (due from Capitol Records on January 8th) with Ne-Yo, Jermaine Dupri, Stargate, Midi Mafia, Kevin Rudolf, Sandy Vee, Crada, songwriter Diane Warren, The Invisible Men, and Williams, who predicted: "He is going to change the future of pop music."